Hand-Crafted Bodhráns from the Coast of Maine
Father and son duo Jim and Chris Gray are proud to offer their new line of custom Bodhráns, built with great care and skill on the edge of Acadia National Park, Mount Desert Island. Jim and Chris bring years of experience as drummers, percussionists and multi-instrumentalists to the process of drum-building, or druthierie.
Prices & Options
Tunable Bodhráns
- with select hardwood shells, fiddleback detailing & binding trim
Sizes
- Standard Models Available in 15" & 14"
- Custom sizes + $75
Appearance & Finish
Baltic Birch Bodhrán - $400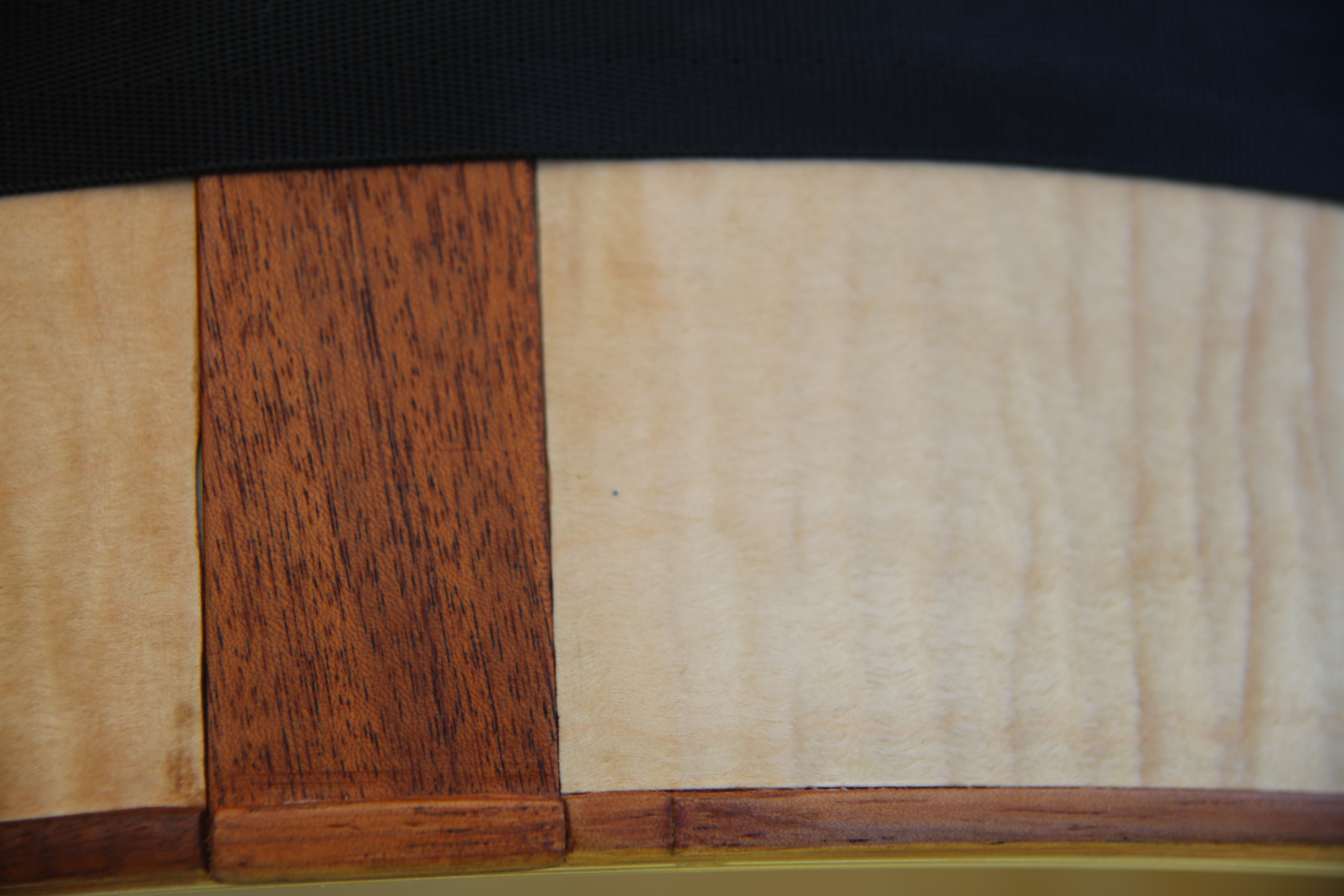 Blonde Fiddleback Maple Bodhrán - $450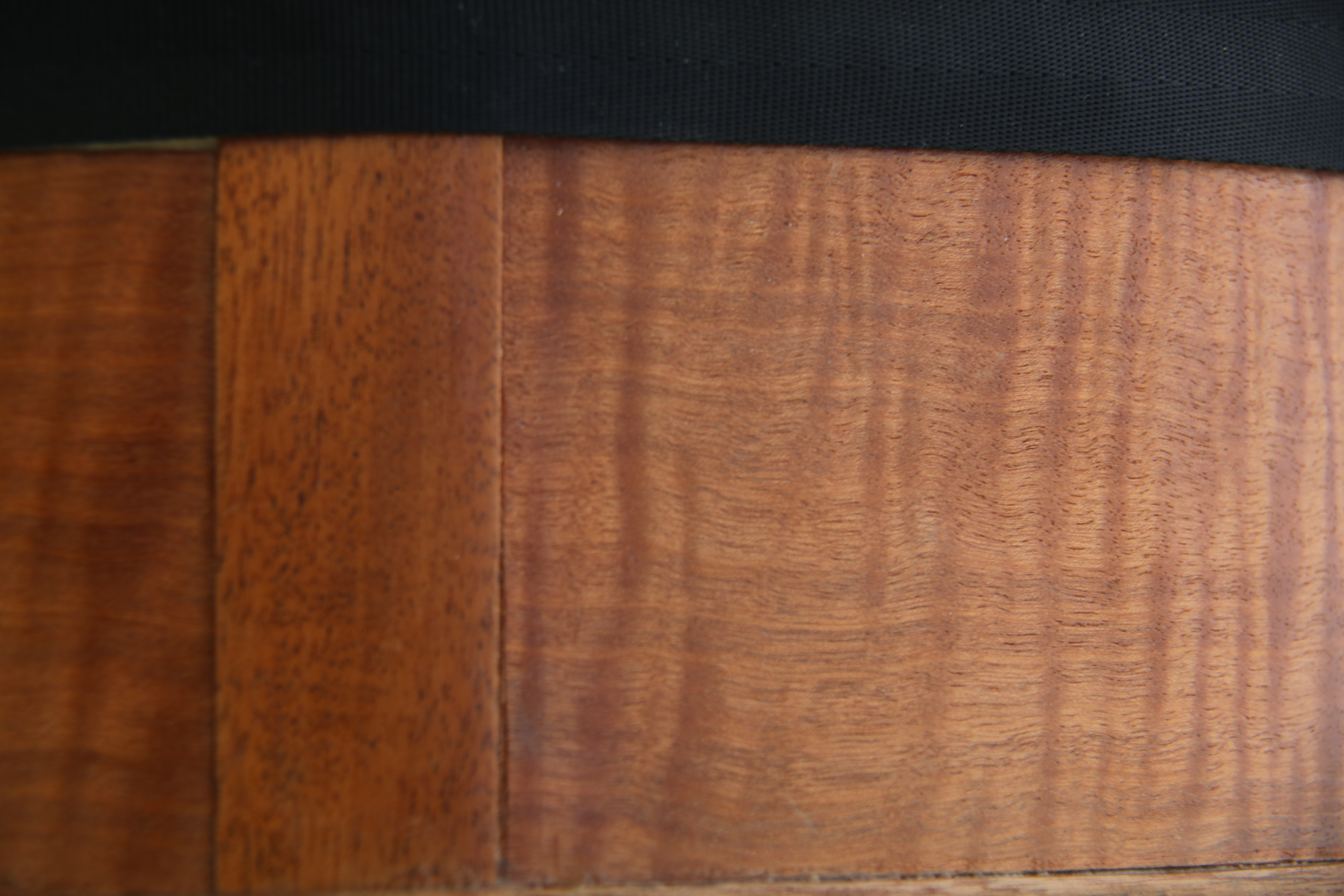 Red Kotibe Bodhrán - $450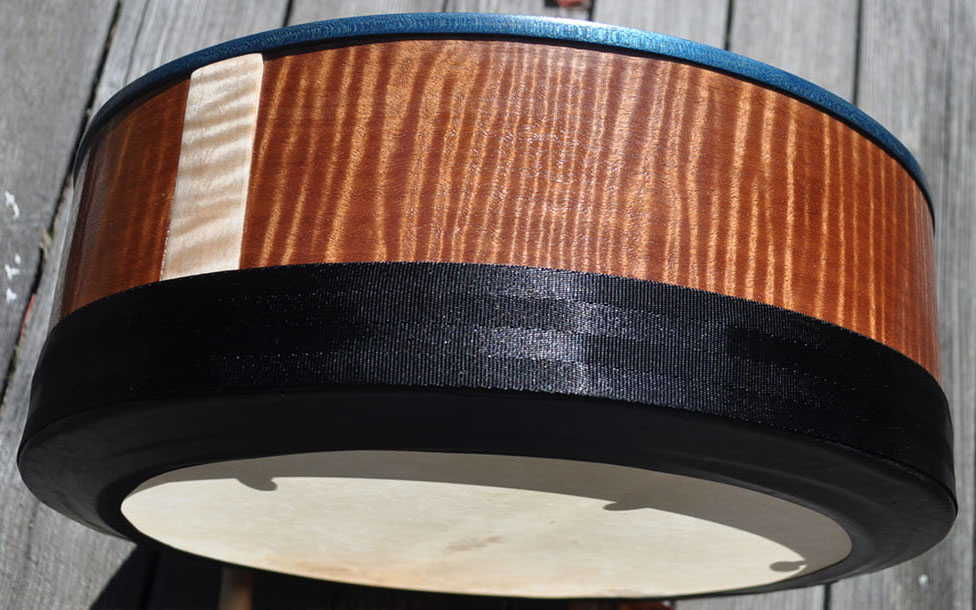 Fiona's - The Cróga Bodhrán - $475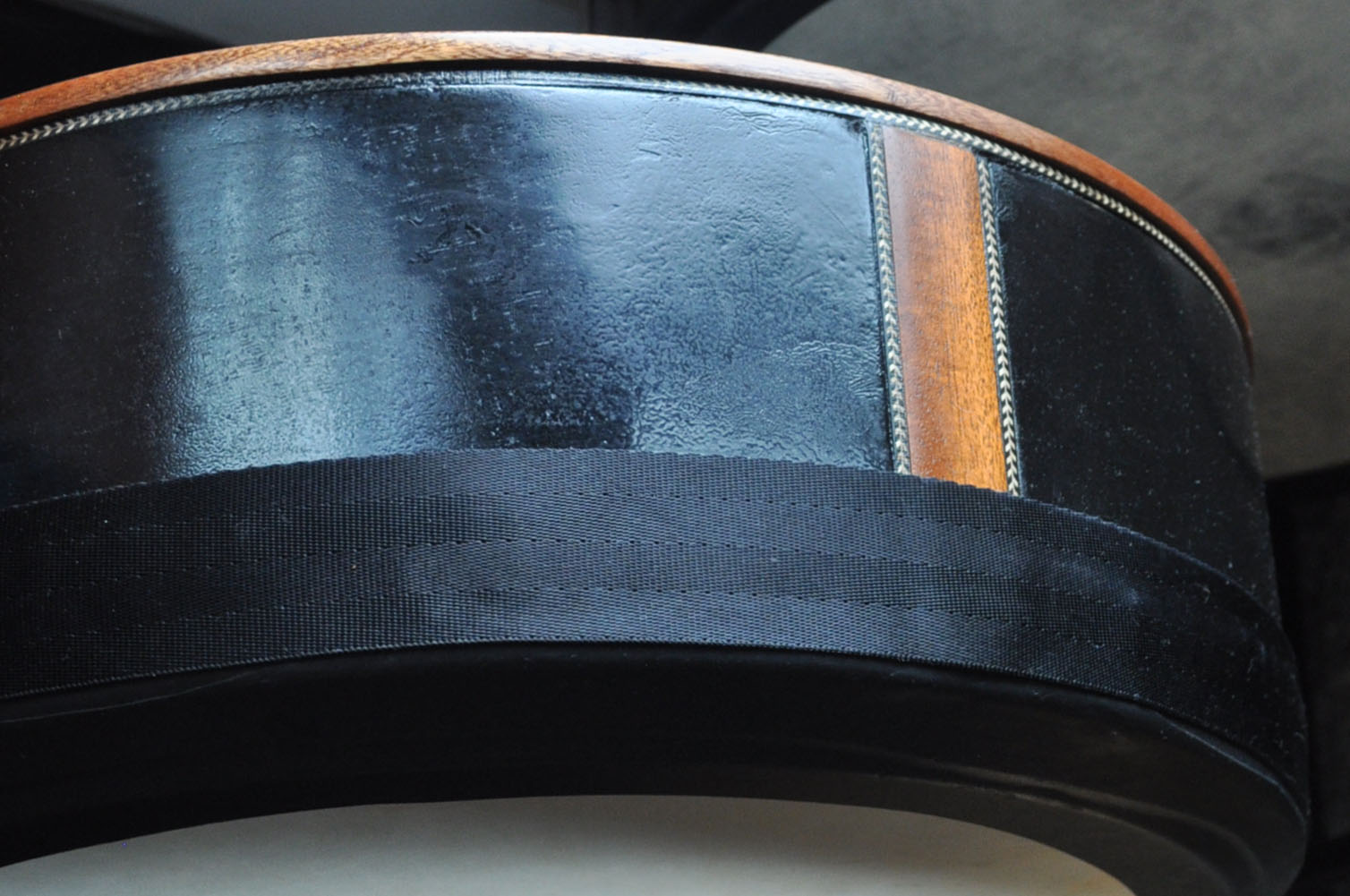 Black Pearl Bodhrán (deep blue/black, with mahogany trim & herringbone purfling) - $499
Seafoam Green - $475
Ocean Blue - $475
Black Forest Green - $475
Trim
- Mahogany Trim - standard on our blonde Maple & Birch models
- Curly Maple Trim - standard on our red kotibe models
- Blue Curly Maple Trim - $30
- Herringbone Purfling - $30
Tuning
- Fiddle-style Hand-Tuning Knobs - $40
- Tipper-style Hand-Tuning Knobs
- Traditional hex bolts with Mahogany Tuning Wrench
- Hand-Tuning Knobs with Integrated hex bolts & Mahogany Tuning Wrench - $50


Bodhrán Stands
- Mahogany & Birch Rim-Style Stand - $75
- Mahogany Stand with Birch Inlay - $75
Tippers / Cipins
- All bodhráns come with a tipper
- Hardwood Tipper - $20
- Bundled Hot Rod Tipper - $20
- Bundled Tipper with Hardwood Handle - $30
Ordering
Contact Chris at mdipiper@gmail.com to place an order.
Order Bodhrán
Resources
Bodhrán Rhythms
Basic Jig
Z-s-xS-x-a\Z-s-xS-x-a
Basic Reel
Z-s-x-s0Z-s-z-a\Z-s-x-a0Z-a-z-a
Tap-Down Jig
Z-a-q0Z-a-q\Z-a-q0Z-a-q
Mother of all Jigs
Z-W-Z0A-z-a\Z-W-Z0A-z-a
About the Bodhrán
The Bodhrán occupies a unique space within Irish Traditional Music, being both one of this tradition's oldest and newest instruments. An ancient frame drum and distant cousin of the Middle Eastern Tar and Daff, it doubled as a grain seive in more recent history, and saw much use as a Mummer's drum. However, it's current role in the Dance Music of Ireland began in the early 1960's, when Sean Ó Riada brought it and Traditional Music back to the forefront of Irish culture.
Over the next 50 years, the bodhrán has undergone numerous evolutions in design and sound, each bringing it closer to the music it accompanies. Early bodhráns were large, shallow, cross-braced drums, pruducing wonderful low drones and wild overtones reminiscent of Irish and Scottish bagpipes, and similarly difficult to tune! In those days, bodhráns were tuned with Guinness, hair driers, and pen knives.
Over the years, the bodhrán's shell became deeper and smaller in diameter. This, coupled with the use of goat skin heads from well-played Lambeg heads, producing a drum of superior tonal range, quality, and focus. The bodhrán could move beyond the deep drone to a huge range of melodic tones, from a bass drum to a full kit. Powerhouse drummers such as Flook's John Joe Kelly and Beoga's Eamon Murray took full advantage of this broadened palette, pushing the drum still further.
The bodhrán is, in many ways, a different instrument today than the one brought on-stage by Sean Ó Riada, refined into the perfect accompaniment for today's Traditional music. But it shares that ancient history, that wildness of spirit, combining mirthful melody with a deference for drones, all the while bucking Tradition with tradition.