Music | Listen
Chris is an accomplished performer and composer of Celtic and Irish Traditional Music. He spent two years in Cork, Ireland, where he received his Diploma in Irish Traditional Music and his MA in Ethnomusicology. Throughout his studies, Chris was continually drawn to the dynamics of tune composition in traditional music, and the interplay between the cultural and the personal.
Recently, Chris has immersed himself in the traditonal Acadian music of Maritime Canada. With the support of Chuck Donnelly and the Acadia Trad School, Chris formed the group Août Gris with fiddle phenom Gus La Casse. Chris and Gus performed at the Acadian World Congress in August, 2014.
Albums
Chris has recorded and produced four albums of Celtic, Irish, and Acadian music: Fuist (2017), Piob More (2010), Ceol As Corcaigh (2012), and Août Gris (2014). Visit the Store to preview and download these albums.
Composition has become an integral part of Chris's music. His original pieces reflect his fascination with melodic elegance and rhythmic intricacy.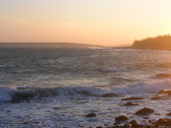 "Acadia"
Nostalgia for the homeland is a central theme throughout Irish traditional music. This tune was written during my time in Ireland, after a pang of longing for the shores of Acadia.
Instruments: Low whistles, Uilleann pipes, cajon, guitar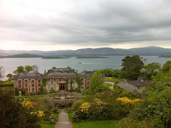 "The Bantry Step"
Written after a trip at the Bantry House in Cork, Ireland. The falling motif in the melody is meant to evoke my embarrassing encounter with those Bantry House Steps.
Instruments: Low whistles, Piano, Guitar, Bass, Drums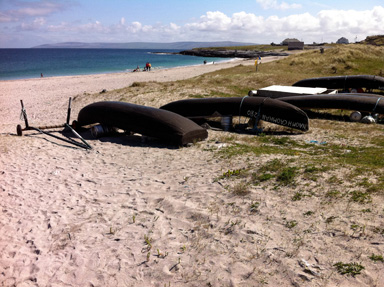 "The Sandy Shoe"
Written after a trip out to Inis Oirr with my family, where we all got 'Inis Oirr sand in our shoes,' as my Dad liked to say. The 7/8 rhythm is meant to evoke a man hopping around on one foot as he tries to shake said sand out of his shoe.
Instruments: Low whistle, Cajon, Djembe, Guitar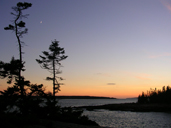 "Ship Harbor"
Another tune with ties to place. This tune is meant to evoke the rolling waves as they cascade into the cliffs along the Ship Harbor trail in Acadia National Park.
Instruments: Low whistle, Guitar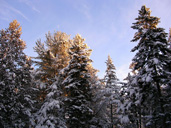 "January 31st"
A 7/8 tune for my parents on their shared birthday. Happy Birthday!
Instruments: Low whistle, Guitar, Guijon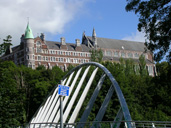 "Uair An Chloig Sasta" (Happy Hour)
A tune written to commemorate the joy and relief felt upon completion of my MA in Ethnomusicology thesis for University College Cork. Done at last!
Instruments: Uilleann pipes, Riqq, Cajonified Bass Drum (with bass string snare), Djembe, Tin whistle, Organ drone.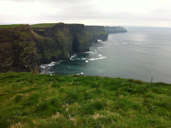 "An Irish Holiday"
A tune written after a wonderful vacation with my family in the Southwest of Ireland.
Instruments: Low whistles, Guitar
Chris performs on a wide variety of bagpipes, from the Great Highland Bagpipes to the Scottish Smallpipes and the Irish Uilleann Pipes. Each instrument provides a unique sound suited to a different context. The powerful skirl of the Great Highland Bagpipes lends itself well to stately or festive outdoor occasions, while the gentle buzz of the smallpipes and the subtle, keening sound of the Uilleann Pipes lend themselves to quieter, indoor functions or dances.
The smallpipes were the very first pipes that Chris learned to play, and after focusing primarily on the Irish pipes for a number of years, he has recently made a return to his Scottish roots. Many thanks to Chris Pinchbeck for this excellent set of pipes!
Chris is available to play for weddings, funerals, concerts, dances, and other occasions.
Bagpiping Pricing
| Instruments | Price |
| --- | --- |
| Solo Bagpiper (for weddings, funerals, etc.) | $250 |
In addition to being an accomplished musician and performer, Chris has numerous years of experience teaching music at Summer Festival of the Arts in Bar Harbor, Maine, where he taught classes in World Rhythms of Ireland, the Middle East, and Japan; Rhythmic Improvisation; and where he co-taught and assisted with classes in Irish Music, African Drumming, Jazz, and Rock music.
More recently, Chris taught workshops on the Irish & Scottish Bagpipes, Irish Whistle, and Bodhrán at the Acadia School of Traditional Music and Arts in Bar Harbor, Maine.
Chris is available to perform and teach lessons on a variety of instruments. A complete list is provided below.
Great Highland Bagpipes
These are the most famous member of the bagpipe family, known for their strident skirl and their role as a martial instruments. While the repertoire is rooted in ancient piobaireachd, airs, and traditional marches, an influx of newly composed tunes and syncopated hornpipes has breathed new life into this unique instrument.
Scottish Smallpipes
These bellows-blown bagpipes from the Lowlands of Scotland have a gentle, reedy tone, perfect for dances and cèilidhs.
Irish Uilleann Pipes
These bagpipes are unique in the piping world for their range and versatility, with a two octave range (as opposed to the 9 notes of the Scottish bagpipes), the ability to play rests, and their complex, keening sound. They are played seated, with the chanter (melody pipe) resting on the knee, and they are most commonly used to play Irish dance music, including jigs, reels, hornpipes, polkas, etc.
Irish Tin Whistle & Low Whistle
The perfect gateway instrument into Celtic and Irish traditional music. Relatively inexpensive (the original tin whistle could allegedly be had for a penny, hence the nickname 'pennywhistle'), these instruments are also easy to learn, with a wonderful flute-like tone. However, while it is easy and quick to pick up the basics, there is also a huge of depth of advanced technique, style, and repertoire to keep a musician occupied for a lifetime.
Bodhrán
The Irish frame drum, played with a two-ended beater or tipper in one hand, while the drum head is manipulated by the other hand, providing a range of tones perfect for Irish, Scottish, and Celtic dance rhythms.
Riqq
This instrument is the Middle Eastern equivalent of the tambourine, but played with the fingers - on both the drum head and the zills (cymbals) to create a surprising range of tones. This is often the lead percussion instrument in traditional Middle Eastern Ensembles.
Darabuka / Doumbek
A Middle Eastern goblet drum, often ceramic or metal with a tight skin head. This drum is typically played alongside the riqq, utilizing the same rhythmic concepts.
Cajon
A Peruvian box drum doubling as a drum throne - a drumset in a box.
Drumset
Balafon
A traditional Gambian xylophone with gourd resonators and no accidentals.
Djembe
The quintessential African hand drum, with a shape reminiscent of Middle Eastern goblet drums, and a remarkable range of tones.
Lesson Pricing
| Duration | Price |
| --- | --- |
| 30 minutes | $20 |
| 60 minutes | $30 |
Below is a small sampling of some of Chris' more commonly played tunes.
| Title | Type | Genre |
| --- | --- | --- |
| Dawning of the Day | March | Irish |
| Itchy Fingers | Hornpipe | Scottish |
| Clumsy Lover | Hornpipe | Scottish |
| Highland Cathedral | Slow March | Scottish |
| Chanter's Song | March | Scottish |
| Good Drying | Reel | Scottish |
| Donnybrook Fair | Jig | Irish |
| Out on the Ocean | Jig | Irish |
| Song of the Books | Slow Air | Irish |
| Bear Dance | March | |
| Morrison's | Jig | Irish |
| Old Favourite | Jig | Irish |
| Fig for a Kiss | Slip Jig | Irish |
| Butterfly | Slip Jig | Irish |
| Snowy Path | Slip Jig | |
| King's Shilling | Song | Scottish |
| Fernspring | 5/4 | |
| Dusty Windowsill | Jig | Irish |
| Cliffs of Moher | Jig | Irish |
| Lonesome Jig | Jig | Irish |
| Rolling Wave | Jig | Irish |
| An Dros | Dance | Breton |
| Kid on the Mountain | Slip Jig | Irish |
| Le frisé et la belle | Waltz | Acadian (Comp. Karine Gallant) |
| Reel des trous d'bas | Reel | Acadian (Comp. Karine Gallant) |
| Inisheer | Air | Irish |
| Sandy Shoe | 7/8 | Irish (Comp. Chris Gray) |
| Wrong Foot Forward | 7/8 | Irish (Flook) |
| Marga's Moment | 7/8 | Irish (Comp. Brian Finnegan) |
| Acadia | Air | Irish (Comp. Chris Gray) |
| Give Me Your Hand | Air | Irish |
| Go to Berwick Johnny | 3/4 | Northumbrian |
| Blarney Pilgrim | Jig | Irish |
| Ward's Favourite | Jig | Irish |
| Blackthorn Stick | Jig | Irish |
| Bigov | 7/8 | Breton (Comp. Gille Le Bigot) |
| Caoineadh Cu Chulainn | Slow Air | Irish |
| Last Pint | Slow Reel | Irish (Comp. Pierre Bensusan) |
| Lochaber Badger | Slow Reel | Scottish |
| Star of the County Down | Song | Irish |
| Castle Kelly | Reel | Irish |
| Scotland the Brave | March | Scottish |
| Flowers of the Forest | Slow March | Scottish |
| Flower of Scotland | Air | Scottish |
| Mist-Covered Mountains | Air | Scottish |
"I had the pleasure of hearing Chris this past weekend with an Irish band MacLir at Finn's Irish Pub. I was impressed not only with his playing the Uilleann pipes, but in particular his beautiful and extended version on Low Whistle of Pachelbel's Canon, with some lovely improvisations.
"I couldn't help but remember some years ago on Sesame Street when I had the opportunity and thrill to do a piece with James Galway. I think he would have been equally impressed hearing Chris. Your years studying and playing in Ireland shone through beautifully.
"The next time I am in Maine, I hope to hear you again... it was the highlight of our vacation!
Bob McGrath "Bob of Sesame Street"